Who We Are
We are faith centered community services to all who want to be a part. At times I will share information pertaining to faith type topics and also share links of ministries who I feel can have an impact on you.
---
Supportive Groups
Other organizations exist, some within churches, some independently, to assist in the goals of the faith. The Salvation Army is an organization with outreach in most major cities in the United States. An organization independent of outside religious authorities, the Salvation Army was founded by William Booth in 1852. Performing religious services in a tent, Booth ministered to prostitutes, drunks, and other individuals that traditional churches might reject because of their lifestyles. The modern Salvation Army's outreach efforts are aimed at the homeless and poor, providing meals, clothes, and other services to disadvantaged people.
Both the Catholic and Lutheran churches have social service organizations. These organizations help people with a variety of issues, such as mental health, care for the elderly, and social services for troubled teens, all at low cost. Social services aren't the only services offered by religious organizations. The National Jewish Outreach Program is a national program that helps to reach Jews that are not affiliated with any particular temple or group. This helps these individuals to feel less alone as they practice their faith. Finally, there are a variety of interfaith organizations, which function to bring people of different faiths together for common purposes. The Interfaith Center for Sustainable Development is an interfaith organization that brings together members of various faiths interested in their goals of world peace and sustainable ecological development.
---
Many Countries Favor Specific Religions, Officially or Unofficially
Islam is the most common state religion, but many governments give privileges to Christianity
More than 80 countries favor a specific religion, either as an official, government-endorsed religion or by affording one religion preferential treatment over other faiths, according to a new Pew Research Center analysis of data covering 199 countries and territories around the world.
Islam is the most common government-endorsed faith, with 27 countries (including most in the Middle East-North Africa region) officially enshrining Islam as their state religion. By comparison, just 13 countries (including nine European nations) designate Christianity or a particular Christian denomination as their state religion.
But an additional 40 governments around the globe unofficially favor a particular religion, and in most cases the preferred faith is a branch of Christianity. Indeed, Christian churches receive preferential treatment in more countries – 28 – than any other unofficial but favored faith.
---
Worldwide, People Divided on Whether Life Today Is Better Than in the Past
Current economic conditions a key factor in assessing progress
Fifty years ago, the world was a very different place. The United States and its allies were locked in a Cold War with the Soviet Union, personal computers and mobile phones were the stuff of science fiction, and much of the world's population had yet to experience substantial improvements in life expectancy and material well-being.
Numerous countries found themselves at important crossroads – whether it was military conflict between Israel and its Arab neighbors, civil rights and war protests in the U.S., or Soviet tanks crushing Czechoslovakia's Prague Spring.
How far do people around the globe think they and others like them have come, compared with 50 years ago? Pew Research Center put that question to nearly 43,000 people in 38 countries around the globe this past spring.
At a country level, some of the most positive assessments of progress over the past 50 years are found in Vietnam (88% say life is better today), India (69%) and South Korea (68%) – all societies that have seen dramatic economic transformations since the late 1960s, not to mention the end of armed conflict in the case of Vietnam. A majority in Turkey (65% better) also share a sense of progress over the past five decades. In some of the more developed countries, publics also report that life is better today, including 65% in Japan and Germany, and 64% in the Netherlands and Sweden.
But not everyone is convinced that life today is an improvement over the past. Americans are split on this issue: 41% say life is worse while 37% say better. Meanwhile, half or more in countries ranging from Italy (50%) and Greece (53%) to Nigeria (54%) and Kenya (53%) to Venezuela (72%) and Mexico (68%) say life is worse today.
Events unique to the history of individual countries cannot be ignored when considering why publics are more positive or negative about how the present compares with 50 years ago. However, our analysis also indicates that views of the current economy are a strong indicator of whether people say life for people like them is better today than it was 50 years ago, even when controlling for the demographic factors of income, education, gender and age. Indeed, across the countries analyzed, people with positive views of the current economy are 30 percentage points more likely than those with negative views to say life has improved for people like them.1
In general, countries that are more upbeat about their national economy are more likely to say life today is better compared with the past. For example, in Vietnam, where 91% say economic conditions are good, a corresponding 88% say life is better for people like them compared with 50 years ago. And in Venezuela, where only 20% say conditions are good, 10% say life is better for people like them. Overall, the correlation between economic assessments and views of the past is quite strong .
Information
2022 Schedule
October 2022
Presentation
TBD (select topic)
2022
2021 (Past)
Discussion About Individuals Who Box In Past Experience Within Religious Sector
Live (Check periodically for details)
_______________________________________________________________________________________________________________
Relationships
__________________________________________________________________________________________________________
Summer - Fall
If you are a director of a department you may want to check out items you can use for your organization or fund raising.
Readers Presentation or Stage Presentation with family values of a historical real family
Book of family and individual relationships for clergy, teachers, counselors to use when working with individuals and families
Tape of various topics for teachers, counselors, directors to use when working with individual and families
NOTE: Help our children and adults in this world we live in
_______________________________________________________________________________________________________________
Hello Parents
RE: CURRENTLY EXCEPTING STUDENTS FOR ONLINE CLASSES
I am here to tell you about eLearning classes for your child. It was not long ago the founder had the opportunity to help a mother with their child who was out of school due to the pandemic. As they observed the parent trying to make sure their child was still receiving their educational needs, it was then they became more interested in providing classes online.
We have a variety of classes which each state mandates for the students. Also there will be alternate classes featuring: Art, Music Introduction, and Physical Education. If there is a class you want and may not see, we can make it happen.
Contact us and let's get your child learning. You can reach us for questions go to:
https://www.facebook.com/Education-156477154433672
Note: This page is not site for classes, it is for information and to answer your questions
---
FUNDRAISER-FOR A CAUSE I CARE ABOUT
I will begin a new charter school in 2021-22 and currently have a fundraiser in place to continue preparing the next generation. I have interviewed teachers and admininistrative individuals to assist me in my endeavor. Your contribution will be put to a worthy cause.
---
Hello
Here is one of the main church organizations my immediate family were members with. They served in many capacities: Clergy, Regional Youth Director, Church Mother, Minister of Music, Superintendent and congregation members.
I am here to suggest a church where you will prosper. If it is not for you, I will suggest others I know about and have experience with.
The National Convention (Annually)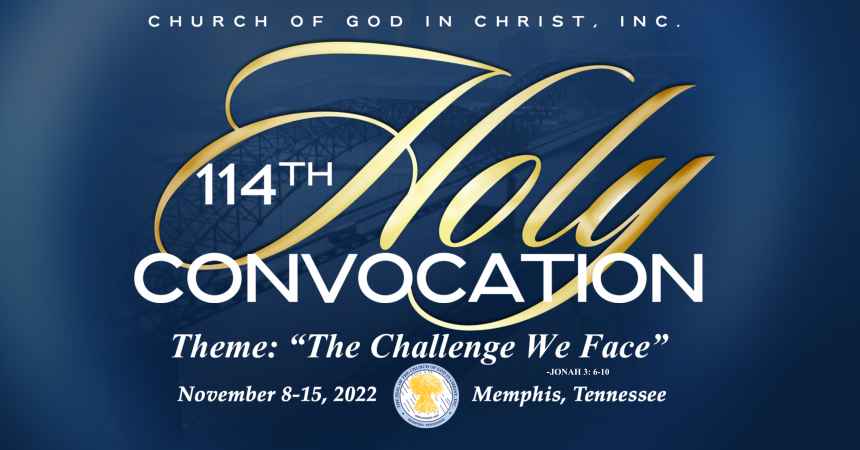 For all 2022-2023 Women Conventions contact the : International COGIC Women's Department – Here is another Church Of God In Christ, Inc. site
The Womens Convention 2018 Wisconsin
http://www.cogic.org/live/
I have personally attended the Women's Convention in California before. I immensely enjoyed it. Things have changed to add more to accomodate the human life. It may be for you if you want fullfillment and to feel a part of a organization who celebrate women.
The event will be in Baltimore, Maryland in 2019. For more information contact the event coordinators and learn so you can make plans.
RE: Health Care Support :flyer-IDOW-caregiver-3.pdf (cogic.org)
Grief & Recovery: pict-IDOW-grief-recovery-4.jpg (384×497) (cogic.org)
Prayer Line (19-33 yr old): 2019 WIC Wiomen In Leadership Conference (cogic.org)
Prayer Line (34-52 yrs): pict-LydiasDaughters-PrayerLines-2.jpg (384×497) (cogic.org)
Prayer Line (53-69 yrs): pict-IDOW-deborahs-warriors.jpg (384×497) (cogic.org)
Prayer Line (75 and up): pict-IDOW-titus-II-prayer.jpg (384×497) (cogic.org)
_______________________________________________________________________________________________________________
A church organization I would recommend:
Crenshaw Christian Faith Center, Los Angeles, CA Apostle Fred Price, Sr (late)
https://www.crenshawchristiancenter.net/church/
MORE TO COME
---
Due to USA Pandemic many daily events in 2020-2021 have changed. For Health information please visit your state site for information.
---
BUSINESS SECTION
WEDDING/BRIDAL & DRESSY WEAR
MLRDESIGNS - About Us (webs.com)
Note: The site is in no way showing disrespect to christian values. Some dresses are sleeveless and shoulderless and can be warn with a shawl, blazer and sweater.
---
BABY & CHILDREN
---
MEMORIAL
---