ORTHODOXY. THE ORIGINAL CHRISTIAN CHURCH. AD 33
St. Columba Orthodox Church is a canonical parish of the 300 Million-member Orthodox Churches.
Orthodox Christianity is a way of life. The truth of the reality of a new life in Christ is not a cliché and has been lived by thousands of Christians throughout 2000 years.
The Western-Rite of the Orthodox Church is a response to requests to re-establish the Western Church as it existed prior to AD 1054 and is helping preserve the western liturgy with the blessing of Metropolitan Nicholas, First Hierarch of the Russian Orthodox Church Outside of Russia.
Some say that the Litrugy at St Columba's is almost identical to the "Latin Mass."
In 1996 Saint Columba's had constructed a small building and began using it as a church building; the interior includes reminders of the cloud of witnesses by which we are surrounded. In 2016 the entire parish completed a journey from protestant (Episcopal) Anglicanism to catholic Western Rite Orthodoxy.
The church building is at 1320 Mission Way in Fernley, Nevada, just north of I-80 Exit 48 in Fernley, Nevada (corner of Truck inn Way and Mission way). There is plenty of parking.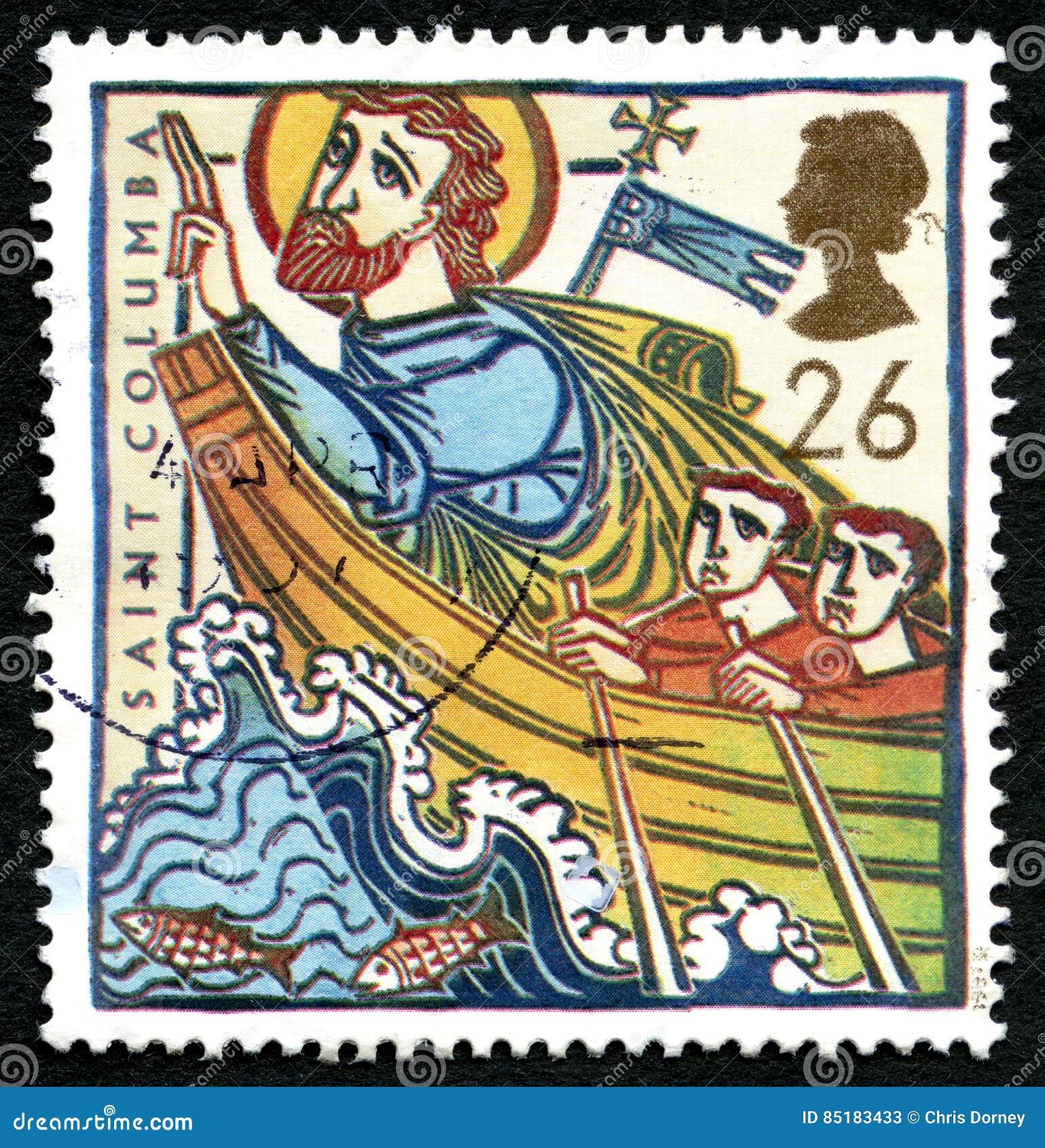 The picture above was a comemorative postage stamp courtesy of the Postal Service in England.
Services are always in American English with a familiar "King James" lilt. We are Orthodox in Faith and approved Western in practice You are welcome to visit us Sunday at 10:00 AM. We are open to members of the Orthodox Communion of Churches and to those who wish to belong as members of the Church. Those wishing to become Catechumans are welcome.
Evening Prayer (Vespers) is Wednesday at 7:00 PM where you can pray like a Christian Monk (for 28 minutes). No guitars, no altar call, no "offering".... Just the sound of men at prayer. Holy Day and weekday Services are as announced.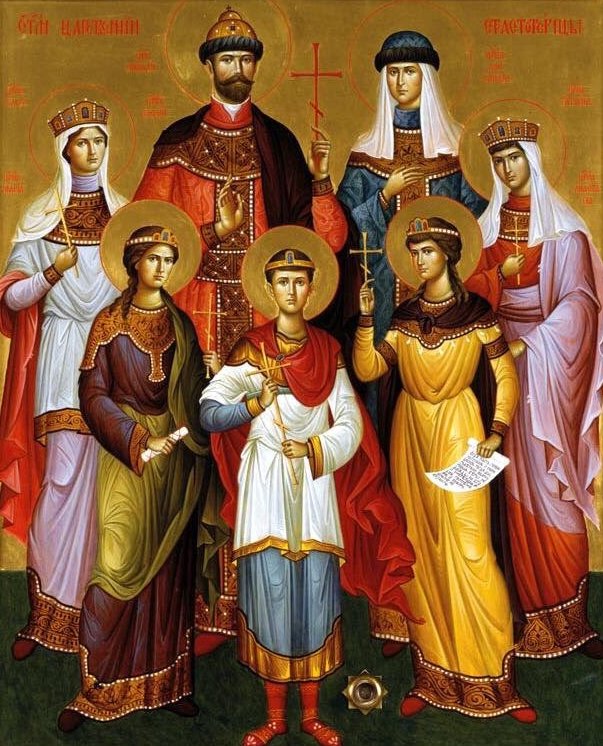 PICTURE: The last Tsar of Russia and family. they were shot to death by Soviet Communists.

"And they continued steadfastly in the apostles' doctrine and fellowship, and in the breaking of bread, and in the prayers" (Acts).
THE OLDEST CHRISTIAN CHURCH on EARTH
The Orthodox Communion of Churches is an original and remains essentially unchanged since the early centuries of Christendom and is concerned with the direction of our nation. We note that our nation's laws differ from the Church in definitions of Marriage, Divorce and the humanity of children beginning at conception. We also valuer the Truth that parents are the primary teachers in the family. Our obligation is to recognize and acknowledge publicaly and privately that Christ is King, and that all freedoms are actually gifts to us from Him. We acknowledge that freedom is not a license to break rules, but is the gift given to us that allows us to value God's rules.
St Columba parish also helps coordinate Home Schooling.
Click HERE for mild irenic non-emotional statements by our parish Priest or go to columbasorthodoxpulpit.blogspot.com
St Columba's is not exceptionaly involved in social media. Our faces are acutally loyal to "the Book" (rather than Facebook) and not censored by "Twits" at Twitter. Our clock is not TicToc clock, but runs by battery.
AND NOW A WORD ABOUT LIFE AND DEATH:
Abortion will still be around. The death of a law will not make us all into saints. Relationship with our Creator requires all of us as individuals to give our lives on Earth to Him. God is not a waiting for us to make a mistake. God is our Father, our Creator and one who loves each one of us with His whole heart. However, we can be persistant in attempting to talk with God. And God will ALWAYS answer.
Pregnant? Think you might be?

Locate a Pregnancy Center near you. There is a center in Reno, a center in Fernley, a Center in Carson City and a center in Fallon.
If you or someone you know is an unexpectedly expectant mother, the site provides a vital link to help for mother and baby.
If you live in Fernley EMBRACE GRACE FERNLEY can help you. They offer a structured program for pregnant women. The 12-week program is follwed with a baby shower. You can learn more by calling Amanda at 686-8650.
Please remember to pray and work to stop Nevada's continuance legal slaughter of unborn children. No culture can survive the murder of its children. We can pray for our daughters and pray for all women in Nevada and other States that still allow abortion.
For HomeSchooling help and structure in Fernley one can contact Amy Bauer at 775 315-3944.